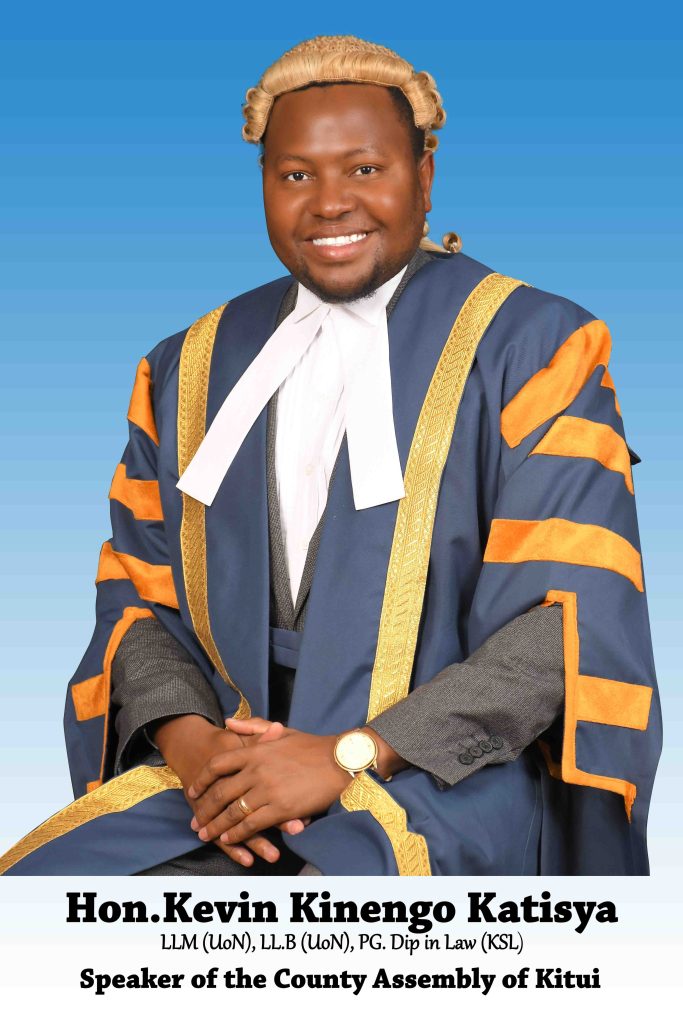 Hon. Kevin Kinengo Katisya is the second Speaker of the County Assembly of Kitui. On 21st September, 2022, Hon. Kinengo won the Speakership after a second round of voting by Members of the County Assembly, beating former Speaker Hon. George Mutua Ndotto.
Hon. Kinengo is an Advocate of the High Court of Kenya. He is currently pursuing a Doctor of Philosophy of Law (PHD) at the University of Nairobi and holds Masters (LLM) and Bachelor of Laws (LLB) from the same institution. He also holds a Postgraduate Diploma in Law from Kenya School of Law.

Hon. Kinengo has vast experience in legal practice and Consultancy in the following areas; Governance law, Constitutional litigation and emergent Constitutional Jurisprudence, legislative drafting, General Practice, Constitutional Litigations, Conveyance, Commercial and Civil Litigations and Corporate and Property law.
The Speaker of the County Assembly chairs the sittings of the Assembly. The Office of the Speaker is established by Section 178 (1) of the Constitution of Kenya, 2010.